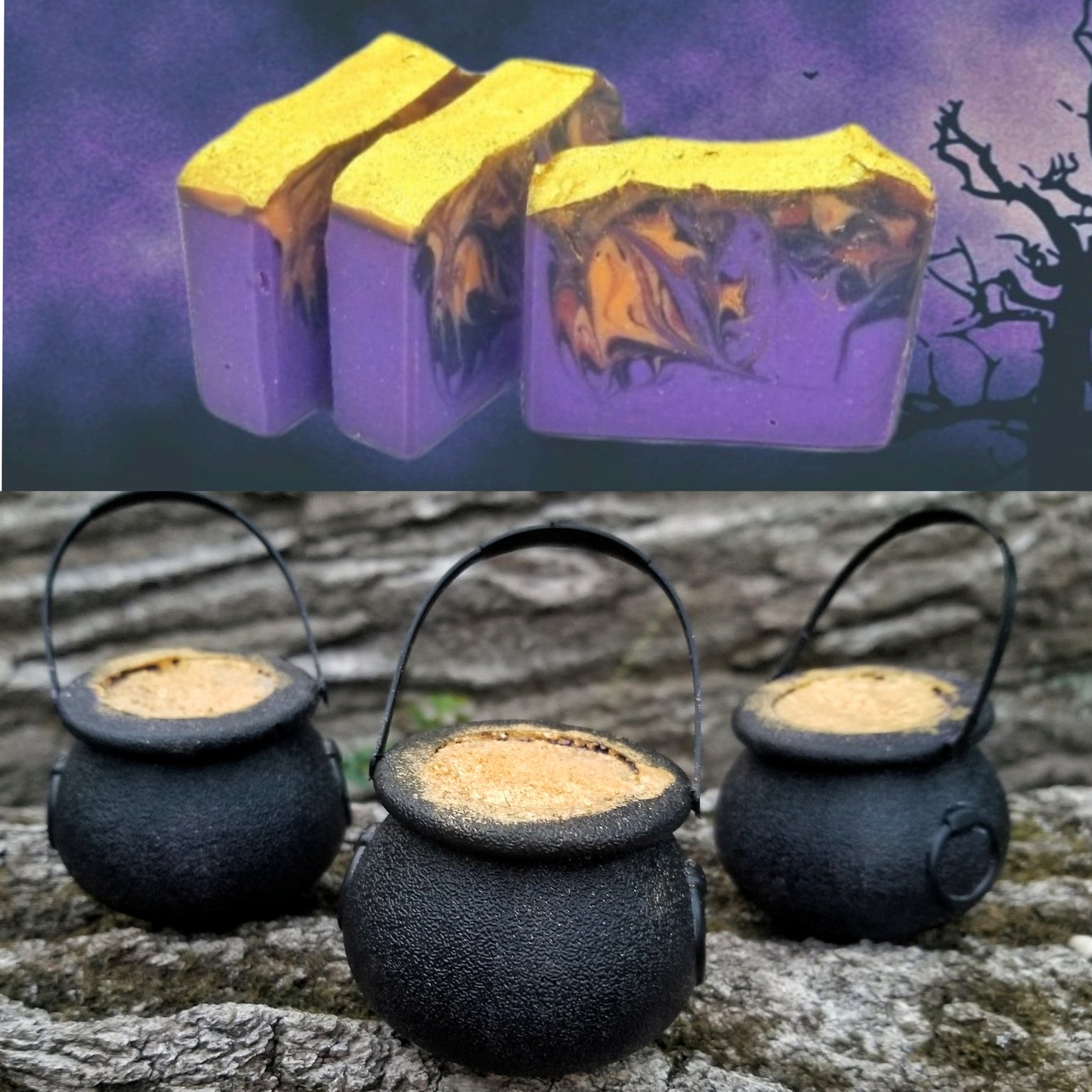 Hocus Pocus Bundle
$

12.00

USD
---
Hocus Pocus Soap:
This bar is pure magick! We used Witches Brew wine and soaped on the Autumn Equinox. This bar is reminiscent of the Autumn Harvest with fruits, berries, spruce, fir, and musk, This bar embodies the feeling of the season.
Contains: Distilled Water, Spiced Wine, (Saponified Olive Oil, RSPO Certified Sustainable Organic Palm Oil, Coconut Oil, Castor Oil, Organic Shea Butter) Natural Glycerin, Skin Safe Essential Oil Fragrance Blend, Skin Safe Mica, Eco Friendly Biodegradable Glitter. Wrapped in nontoxic biodegradable shrink film.
Hocus Pocus Cauldrons:
Contains- Sodium Bicarbonate, Magnesium Sulfate, Citric Acid, Organic Extra Virgin Olive Oil, Organic Shea Butter, Organic Cocoa Butter, Kaolin Clay, Fragrance, Polysorbate 80, Mica Colorants. Wrap In Nontoxic Biodegradable Shrink Film.
---